The 3rd "Doctors in Performance" reached a high note
On September 4–6, 2018, the third "Doctors in Performance" festival conference of music performance and artistic research welcomed artist-researchers from all over the world to the Lithuanian Academy of Music and Theatre.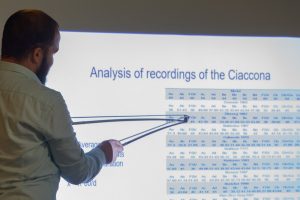 "Doctors in Performance" is a festival conference where music performers conducting artistic research at doctoral and post-doctoral levels present their artistic research in the form of recitals, concert lectures or paper presentations. The first "Doctors in Performance" festival conference was held at the Sibelius Academy of the University of the Arts Helsinki on September 4–5, 2014. The second edition took place at the Royal Irish Academy of Music (RIAM), Dublin, on September 8–9, 2016.
Lithuanian Academy of Music and Theatre hosted "Doctors in Performance 2018" in Vilnius, the event being particularly varied in terms of geography of participants. Artist-researchers from 22 countries took part in DIP this year: Latvia, Ireland, Finland, Belgium, Italy, Australia, The Netherlands, United Kingdom, Switzerland, Estonia, Norway, Catalonia, Sweden, Poland, Hungary, Austria, Brazil, Serbia, France, South Africa, and Malaysia. Eleven participants represented the hosting body, Lithuanian Academy of Music and Theatre. On September 4 and 5 respectively, keynote lectures were delivered by one of the major figures in music performance studies, musicologist and pianist Prof. Dr. John Rink (University of Cambridge) and the Lithuanian composer and conductor, founder of the Lithuanian Ensemble Network Prof. Vykintas Baltakas (Lithuanian Academy of Music and Theatre, Maastricht Academy of Music). 72 recitals, lecture-recitals and paper presentations of researchers into musical performance were delivered during the 24 sessions of DIP 2018. Nearly half of the participants hold a PhD or Doctor of Arts degree, the remaining ones are currently doctoral students.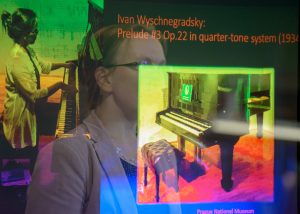 "Doctors in Performance 2018" was organised by HARPS, Hub for Artistic Research and Performance Studies at the Lithuanian Academy of Music and Theatre (lead by Assoc. Prof. Dr. Lina Navickaitė-Martinelli). Of crucial importance was the collaboration with major institutions and communities carrying out artistic, or practice-based research and music performance studies. Representatives from Cambridge University (UK), Orpheus Institute in Ghent, Antwerp Conservatoire (Belgium), Catalonia College of Music (ESMUC), artistic doctorate schools at the Norwegian Music Academy and Estonian Music and Theatre, among others, have attended DIP 2018. Large participant delegations were sent to DIP 2018 by the conference partners, Helsinki University of the Arts Sibelius Academy, Irish Royal Academy of Music and Royal Music Academy (London), the members of DIP steering committee belonging to these institutions (Dr. Anu Vehviläinen, Dr. Markus Kuikka, Dr. Denise Neary, and Dr. Sarah Callis made a fine contribution to the event's organisation.
Keynote lectures and those lecture-recitals taking place at the Music Innovation Studies Centre were live broadcasted and are available on MiSC LMTA YouTube channel. All presentations from the event were filmed and will constitute a virtual archive of "Doctors in Performance" – online proceedings will be published on the basis of papers delivered at the conference. The photo gallery of the event may be found on HARPS website: http://harps.lmta.lt/en/media/photogallery/doctors-in-performance/
HARPS info
2018 09 27