Application for Juozas Naujalis Competition is starting!
The 4th Juozas Naujalis International Competition for Choral Conductors is being held by the Lithuanian Academy of Music and Theatre (hereinafter, 'the LAMT') and will take place in Vilnius from November the 3rd to 5th, 2023. The Competition is open to young conductors of any nationality aged between 18 and 35, currently studying or having obtained a degree(s) in choral conducting from the institutions of higher education, such as universities, academies, colleges, conservatories, etc. All selected participants will contend in one category. The Competition will consist of two qualifying rounds and the final round.
The application for the 4th Juozas Naujalis International Competition for Choral Conductors is open through April 24, 2023. All applicants willing to participate in the competition must submit a complete application portfolio consisting of an official application form available on the LMTA website, a concise CV, a current photograph, and link(s) to video recording(s) of an applicant conducting a choir. The total duration of the recording(s) should not exceed 10 minutes; a recording should be of the work or rehearsal with the choir; the recording(s) cannot be modified, cut, or merged in any way; and it is mandatory to film the conductor from the front. must be submitted by email (naujaliscompetition@lmta.lt). The application form must be submitted by June 20, 2023, at 11:59 p.m. (Eastern European Time).
Rules, Schedule and Repertoire
Application form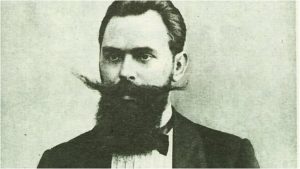 LAMT information
2023 04 24