LMTA ESTABLISHES SUPPORT FUND FOR UKRAINIAN STUDENTS
The Lithuanian Academy of Music and Theatre has founded a fund to support Ukrainian students who are war refugees. The raised money will go for student grants.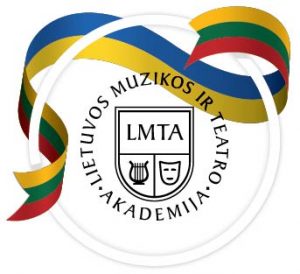 The Academy keeps receives applications from the war refugees – Ukrainian students and teachers – seeking for opportunities of temporary studies or employment at the LMTA. All the received applications are now being considered: currently, seven students and two teachers from Ukraine have submitted applications and the Academy is going to admit all the applicants.
The LMTA can provide as many as 15 places in the Vilnius dormitory: the students are going to receive accommodation free of charge. Also, there are three rooms available for teachers in Vilnius and one in Klaipėda. Unfortunately, the institutions of the Republic of Lithuania have not settled the legal and financial instruments for providing scholarships to support the refugees.
Today, the LMTA management has made a decision to establish its own support fund. We encourage you to make donations: the raised funds will be allocated for scholarships for the students who are war refugees.  To donate, use the information below:
Lithuanian Academy of Music and Theatre 
Gedimino Ave. 42, 01110 Vilnius, Lithuania 
Company code 111950624 
Account No LT24 7300 0100 3532 9546 
When making a donation, it's necessary to indicate: Support for Ukraine
A committee has been established for the supervision of donations and their allocation and consists of Prof. Rūta Rikterė, LMTA Vice-Rector of Studies; Assoc. Prof. Mantautas Krukauskas, Head of the Music Innovations Studies Centre; Assoc. Prof. Vytautas Dambrauskas, Head of the Department of Film and Television; and Rima Rimšaitė, Head of the International Relations. 
For more information please contact the LMTA International Relations Office. 
LMTA information 
17 March 2022