Teachers and Mentors team
JOACHIM JUNGHANSS / ZUYD, the Netherlands
Joachim Junghanss (Germany, 1978) has experience as a musician and educator as well as a manager and administrator. Junghanss is the first international conservatoire director in the Netherlands who has a background in both classical music and jazz. As a jazz pianist and composer he has collaborated with jazz legends like Dave Liebman, as an educator he has taught at the Manhattan School of Music in New York. As a manager he has worked as a consultant for the Boston Consulting group in Berlin, where he founded the firm's arts and culture core team, focusing on the administration of cultural institutions. In 2015, Junghanss was appointed Dean and later Chief Academic Officer of the True School of Music in Mumbai. A Fulbright grantee to the U.S., Junghanss holds both a Doctor of Musical Arts and a Master's degree from the Manhattan School of Music. He obtained a Bachelor's degree as a double major in classical and jazz performance at the conservatoire in Munich and graduated from the Musikhochschule Leipzig, Germany, as Meisterschüler under Prof. Richie Beirach. With a passion for social activism and a belief in the power of music to transform lives, Junghanss launched the social entrepreneurship project Music Works, in West Africa in 2010.
SUSANNE SCHIMMACK / ZUYD, The Netherlands
Born and raised in Witten, Germany, Schimmack received her artistic education in the United States, at the University of California Irvine. Masterclasses with Martin Katz, Marylin Horne, Prof. Ellen Müller-Preiss and Ks. Christa Ludwig in New York complemented her studies. She continued her vocal work and development from alto to dramatic soprano with Ks. Martha Dewal and Ks. Ileana Cotrubas in Vienna. She had her operatic debut as Rossweisse/Walküre with the Arizona Opera USA in 1991. Her German debut was in the role of Erda/ Rheingold. She was Principal Soloist with the Dortmund Opera from 1993 to 1998 and from 1998 to 2000 with the Royal Danish Opera in Copenhagen. She has worked as a freelance singer since 2000. She has collaborated with renowned conductors such as Antonio Pappano, Thomas Dausgaard, Michael Schønwandt, Frank Beermann, Giordano Bellincampi, Laurent Wagner and stage directors Sir Peter Hall, John Dew, Heinz Lukas-Kindermann. Susanne Schimmack's repertoire equally includes the oratorio and Lied, especially the great song cycles of Gustav Mahler, Richard Strauss and Richard Wagner. She is a laureate of several international competitions: the Cardiff Singer of the World Competition, the International Competition for Wagnerian Voices, the Concours International de Chant de Paris. She received the Jessye Norman Scholarship of the Orange County Philharmonic Society USA and the Bajazzo award at the Dortmund Opera for outstanding artistic achievement.
SYBRAND VAN DER WERF / ZUYD, the Netherlands
After completing his studies Artificial Intelligence at the Rijksuniversiteit Groningen Sybrand van der Werf studied stage direction at the Toneelacademie Maastricht and specialised in (classical) music-theatre. As soon as three years after his graduation he successfully debuted in opera with Rimky-Korsakovs The Tale of Czar Saltán at Opera Zuid, where he also directed Mozart's Le Nozze di Figaro and La Cenerentola by Rossini. He worked as an opera director in the Netherlands and abroad, e.g. for the Dutch National Opera Academy (Don Giovanni), Nationaltheater Mannheim (Der unsichtbare Vater and Amor, based on Händels' Orlando), BarokOpera Amsterdam (King Arthur at the Théâtre de l'Athenée in Paris, Dido & Aeneas and La Servante Maitresse in France) and Opera Trionfo (l'Isola Disabitata). Apart from opera, Van der Werf also works in youth- and visual theatre, which brought him (among other destinations) to Iran, Tunesia, Indonesia and Norway. For 2017, Van der Werf is asked by Opera Zuid to stage Werther and in 2018 a fully-staged Messiah is on the program.
ANTÓNIO SALGADO / Porto ESMAE, Portugal
António Salgado has a degree in Music and in Philosophy, a Master in Lied (Austria) and a PhD in Musical Performance: Singing (UK). He articulates the activity of singer, performer, singing teacher, investigator, Head of the Vocal Studies at ESMAE, coordinator of the Opera Studio and coordinator of the post-graduated Opera Course and Music Theatre Studies at the ESMAE. He participated in the International Partnership Program Meeting Place – Music, Theatre, Landscape, with tree others European Schools, Winchester University (UK) SADA and SLU (Sweden). Also participates in the international Partnership Program of European Opera Academy. He is also an opera producer and the artistic director of Opera Norte, an Opera Company resident the North of Portugal. He develops research in areas related by the expression of emotion within singing and musical expression, aesthetic of the performing arts, opera and landscape, and performance. He is a member of CESEM (Research Nucleus of Modern Music and Performing Arts), Porto Centre.
CLAIRE BINYON / Porto ESMAE, Portugal
After finishing her first graduation in Warwick University, in England, in the beginning of the 80's, Claire worked sometime in the Community Theatre and the Physical Theatre in North England. Then she devote herself to theater studies in Leeds university where graduated in Direction and theatrical practices. In the beginning of the 90's studied movement in Paris with Monika Pagneux, and was invited to guide a physical theater workshop and create a short time performance in Porto, 1994. After this experience, was invited to cooperate in the development of an innovator project that gave place to Escola Superior de Música e Artes do Espetáculo do Instituto Politécnico do Porto (ESMAE). She has been a teacher in ESMAE for more than 20 years where was department director over ten years. Worked with the team responsible for the theater course, particularly in the development of the movement program, teaching Movement for Actors in the interpretation course. Coordinates the post-graduation in Theater and Community. In the last few years came back to her original passion – the creation of collective performative work. As part of her research and development is now registered in the Professional Practice of the Feldenkrais Method in Sussex, England. Her main area of investigation is Somatic and Creativity.
BRUNO PEREIRA / Porto ESMAE, Portugal
Singer, performer, teacher and researcher. He holds a degree in lyrical singing and a post-graduation in opera. He also obtained a degree in music production and a post-graduation in cultural management. Working closely with composers he premiered several new works and, in the last few years, after more than 15 years intensively performing opera, he has been researching and performing within the field of contemporary performance and vocal improvisation. He has been promoting – solo and ensemble – a series of performative and interdisciplinary objects, creating possibilities for a voice other. Co-founder of the experimental musical ensemble T3+1. He has been actively performing and teaching in very different contexts in Portugal, Spain, France, Belgium, Holland, Sweden, Germany, Czech Republic, Ireland, Turkey, Slovenia, Russia, Lithuania and Brazil. Teacher and international coordinator at ESMAE, Porto, he coordinates several international projects including HARMOS festival, an international Chamber Music Festival and programs an online channel of 21st century music's promotion called ESMAE 503. He is member of NIMAE (ESMAE's research centre) and i2ADS and he holds a PhD in Arts – Contemporary performative practices where he developed a deep research about voice, body and improvisation.
TELMO MARQUES / Porto ESMAE, Portugal
Telmo Marques (b. 1963) is a Portuguese pianist, composer and arranger from Oporto. He studied Piano, Composition, and Music Analysis with Fernanda Wandschneider, Hélia Soveral, Carlos Cebro, Jean Martin, Fernando Puchol, Fernando Lapa, Cândido Lima, Paul Trein, and Miguel Ribeiro-Pereira. He did further studies with Jean Martin, Carlos Cebro, Fernando Puchol, and Paul Trein. He Finished the Porto Conservatory of Music (superior diploma) with the highest grade – 20 valores. Further, he graduated in piano at the ESMAE-IPP (Prize Eugénio de Almeida – best classification), completed a Master of Arts at Roehampton University in UK, and a PhD programme in Computer Music at the UCP – Portuguese Catholic University (summa cum laude). He still develops an activity as a performer, especially in chamber music and jazz combos, playing in Portugal, Madrid, Barcelona, Tenerife, Paris, Hamburg, Frankfurt, Düsseldorf, Luxemburg, Genève, Zurich, Macau, Hong Kong, Tokyo, Osaka, etc. As a composer, he received commissions for Orchestral, Soloists, Chamber Music, and Advertising. Porto 2001 Cultural Capital and Guimarães 2012 Cultural Capital are both examples of those commissions. He has also contributed to a wide range of music for theatrical plays, documentaries, and hundreds of commercials. He has over than 100 recording participations as pianist, arranger, composer and/or producer. Some of his compositions are published in score by BIM editions, AVA editions, and Molenaar editions. He is professor Adjunto and Head of the Music Department in ESMAE (Superior Music School of the Oporto Polytechnic Institute), where he teaches Music Analysis and Composition. He is also an integrated member of the CITAR – UCP (Research Center for Science and Technology of the Arts), and a collaborative researcher of the i2ADS (Instituto de Investigação em Arte, Design e Sociedade).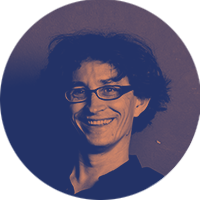 VYKINTAS BALTAKAS / LMTA, Lithuania
Born in Vilnius in 1972, studies at the Lithuanian Music Academy, Musikhochschule in Karlsruhe with Wolfgang Rihm and Andreas Weiss (conducting), International Peter Eötvös Institute (1994-97), Conservatoire National Supérieur, Paris (1997), Course at IRCAM in Paris (1999-2000).
Vykintas Baltakas's works have been regularly performed at major international festivals.  Institutions that have commissioned works by Baltakas include the WDR Symphony Orchestra, the Munich Biennale, the Wiener Festwochen/Klangforum Wien, the Ensemble Modern and the Bavarian Radio Symphony Orchestra/musica viva. Baltakas has also conducted renowned orchestras such as the RSO and DSO Berlin, the Bavarian Radio Symphony Orchestra and the WDR Symphony Orchestra as well as ensembles including Ensemble Resonanz, the Ensemble Modern and Scharoun Ensemble. In 2009 he founded the LENsemble (Lithuanian Ensemble Network) of which he is the main driving force. His compositions have been published by the Universal Edition (Vienna), the Chez Muziek (Cologne) and the Composers Edition (London).
Currently Baltakas is professor for composition at the conservatory in Maastricht. In September 2016 he has started a new master program for performance of contemporary music at the Lithuanian Academy of Music and Theatre.. www.baltakas.net
GABRIELE LABANAUSKAITĖ / LMTA, Lithuania
Studied Lithuanian and Finnish Philology at Klaipeda University (bachelors), Literature Theory Degree at Vilnius University (masters). PhD in Drama Theory, researching Drama Narrative Discourse, thesis The Principles of Narrative Construction in Contemporary Dramaturgy (LMTA, Vilnius). Gabriele has worked as artistic program director of the first Lithuanian international audiovisual poetry festival TARP (In – Between), director of association Naujos meno formos (New Art Forms), Lithuania (2011-2014), she is teaching at the Lithuanian Academy of Music and Theatre  (from 2009 till now) and at Vilnius University (2014-2017). Gabriele is writer and performer at audiovisual poetry group AVaspo (Audiovisual Asp of Poetry). Her book DRAMATIKA – theory book, analyzing narrative construction in Contemporary Drama was published by the Lithuanian Music and Theatre Academy in 2019. She has participated in a numerous interdisciplinary artistic events and has written plays for theatre and opera: performance Alice at Oskaras Koršunovas Theatre; Puppet theatre play The Picture of Dorian Gray, at Vilnius Theatre 'Lėlė'; opera ALFA at Art Printing House (directed by Gintare Minelgaite); opera HONEY, MOON! at Contemporary Art Center (directed by Julijonas Urbonas); theatre performance SELECTED Šiauliai Drama Theatre (directed by Monika Klimaite); opera TO THE LIGHT HOUSE at Klaipėda Music Theatre (based on Virginia Woolf novel, Directed by Loreta Vaskova); comedy ŽALGIRĖS at Kaunas National Drama Theatre (directed by Vidas Bareikis); verbatim drama RODINA at Russian Drama Theatre (director Georgij Surkovs); SALUTE, Rimbaud and Verlaine Foundation (London); RED LACES (CORDONES ROJOS) at Resad Theatre, Madrid (directed by Romeo Urbano); Adaptation of Mathias Malzieu novel Mechanical Heart for children performance, Kaunas National Drama Theatre, director Artūras Areima; ongoing collaboration 'Expierencing Myselves' with Swedish director AnnaLina; Hertzberg, Stokholm; JEIGU (If) selected play for New Drama Festival Readings, Lithuanian National Drama Theatre; RAUDONI BATRAIŠČIAI (RED LACES) (winner of Lithuanian National Drama Contest) – staged and presented at Lithuanian National Drama Theatre, Latvian Dailes Teatris, Women Playwright conference WPIC (Sweden), Golden Mask Theatre festival in Moscow; RAKTAŽOLĖ (PRIMROSE) (co-written with AnnaLina Hertzberg) – readings at the Dramalabbet theatre in Stockholm (director AnnaLina Hertzberg); "KLIUDŽIAU" (HIT) is a libretto for an audiovisual opera performance at New Opera Action festival; KITOJE VEIDRODŽIO PUSĖJE (ON THE OTHER SIDE OF THE MIRROR). Premiere at the Dramallabet theatre in Stockholm, Sweden and in December 2009 at the Arts' Printing House in Vilnius (director AnnaLina Hertzberg); LIBRETTO FOR AN OPERA SKYLĖ (THE HOLE), New Opera Action festival, Vilnius; CIRCUS Premiere at the Ylioppilas Teatteri Theatre in Joensuu, Finland (director Reeta Tuoresmakki); SKAUDŽIAUSIA (THE ONE THAT HEARTS THE MOST) at Soutwark Playhouse theatre, London, United Kingdom (directed by Svetlana Dimcovič).
MONTA MARTINSONE / LMTA, Lithuania
Monta Martinsone (soprano, Latvija) graduated Jāzeps Vītols Latvian Academy of Music (JVLMA), Lithuanian Academy of Music and Theatre (LMTA) Astas Krikščiūnaites class, Universität Mozarteum Salzburg  ( ERASMUS +) Josef Wallnig class. Now studies in JVLMA  Early Music department.
She has participated in Latvian National opera performances, as soloist she has participated in making of several CDs: "ON PHOTOGRAPHY" (Latvian Radio choir), "CHRISTMAS JOY IN LATVIA (Latvian Christmas Cantatas)" (Balsis Youth Choir, New York Latvian Concert Choir, Jansons) and "SKAISTI DZIEDI" (Latvian Radio choir). She has great collaboration with baroque orchestra Collegium Musicum Riga, baroque choir Collegium Musicum Riga (conductor – Māris Kupčs), with organists in Latvija, Lithuanian National Filharmony, Ciurlionis string quartet and Lithuanian National chamberorchestra, conductors – Donatas Katkus, Juozas Domarkas, Modestas Barkauskas etc.
Actively singing contemporary music such as John Cage "Aria", Algirdas Martinaitis "Traumselige Vigilie", Julius Juzeliūnas "Gėlių kalbėjimas" , Platons Buravickis technoopera "Spazio Bar",  participating in contemporary music workshops in Madona, Latvija.
MANTAUTAS KRUKAUSKAS / LMTA, Lithuania
Mantautas Krukauskas – composer and sound artist, teacher at the Department of Composition of Lithuanian Academy of Music and Theatre in Vilnius, where he is also a co-founder and Head (since 2016) of Music Innovation Studies Centre, academic lab for studies, art and research, with a focus on music technology, innovation in music and music education, interactive arts, immersive media, and interdisciplinarity. His compositions, including chamber music, sound art and other works, music for theatre and dance productions have been performed in Lithuania, Austria, Germany, France, Canada, USA, and other countries. Professional profile also includes electronic music performance and work within creative industries sphere with music production and arrangement.
Mantautas Krukauskas has been actively involved in diverse field of activities, including coordination and management of international artistic, research and educational programmes. His interests comprise interdisciplinarity, creativity, music and media technologies, and a synergy of different aesthetic and cultural approaches